Jeremy A Rinker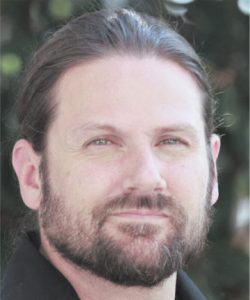 Jeremy A Rinker, PhD is an Assistant Professor of Peace and Conflict Studies at the University of North Carolina Greensboro, USA where he researches the intersections between narrative and nonviolent social change. Jeremy's research interests revolve around the centrality of justice discourse, trauma awareness, and collective resilience in movements aimed at transforming social conflict, historical injustices, and structural violence.
Working with marginalised communities to create the spaces and structures to address all types of violence (structural, cultural, and direct), resist injustice, and develop platforms for social resilience to blossom and grow, Jeremy has previously been published in Peace and Change, The Journal of Peace Education, Peace Research: The Canadian Journal of Peace and Conflict Studies and Peace and Conflict: The Journal of Peace Psychology. Jeremy's book, Identity, Rights, and Awareness: Anticaste Activism in India and the Awakening of Justice through Discursive Practices (Conflict Resolution and Peacebuilding in Asia) (Lexington) has been published in October 2018.
A former Peace Corps Volunteer (Kazakhstan 1995-97) and Nehru-Fulbright Grant Awardee (2013-14), Jeremy currently lives in Greensboro, North Carolina with his wife Stephanie and two sons Kylor and Tarin.
One can reach Jeremy at: jr@jtpp.uk / jarinker@uncg.edu